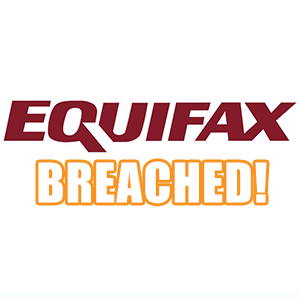 Data leaks are almost an unfortunate daily occurrence in today's world, but this breach in particular could be extremely crucial to pay attention to.
On September 7th, 2017, credit reporting service Equifax reported a security breach that could potentially have involved over 143 million users, putting personal information such as social security numbers, addresses, credit card numbers and more at risk. The breach was identified on July 29th, 2017, and that the access to their data happened between mid-May to July 2017. It is going to take considerable time for them to repair the damages involved.
Equifax has initiated a few actions to remedy the situation. First, they have built a website, www.equifaxsecurity2017.com for you to check to see if you have been affected by this breach and all the details involved. Second, for its customers who are concerned, they are offering a service called TrustedID Premier that includes credit file monitoring and identity theft protection for one year, regardless of if you were affected or not.
While this breach may not be nearly as cataclysmic as the Yahoo breach of last December, this hack contains an extremely high amount of personal information, so we recommend for anyone who may think they have been affected to use the above link to check their status (to check only requires the last 6 digits of the SSN), and keep a vigilant eye on their credit activity in the foreseeable future.