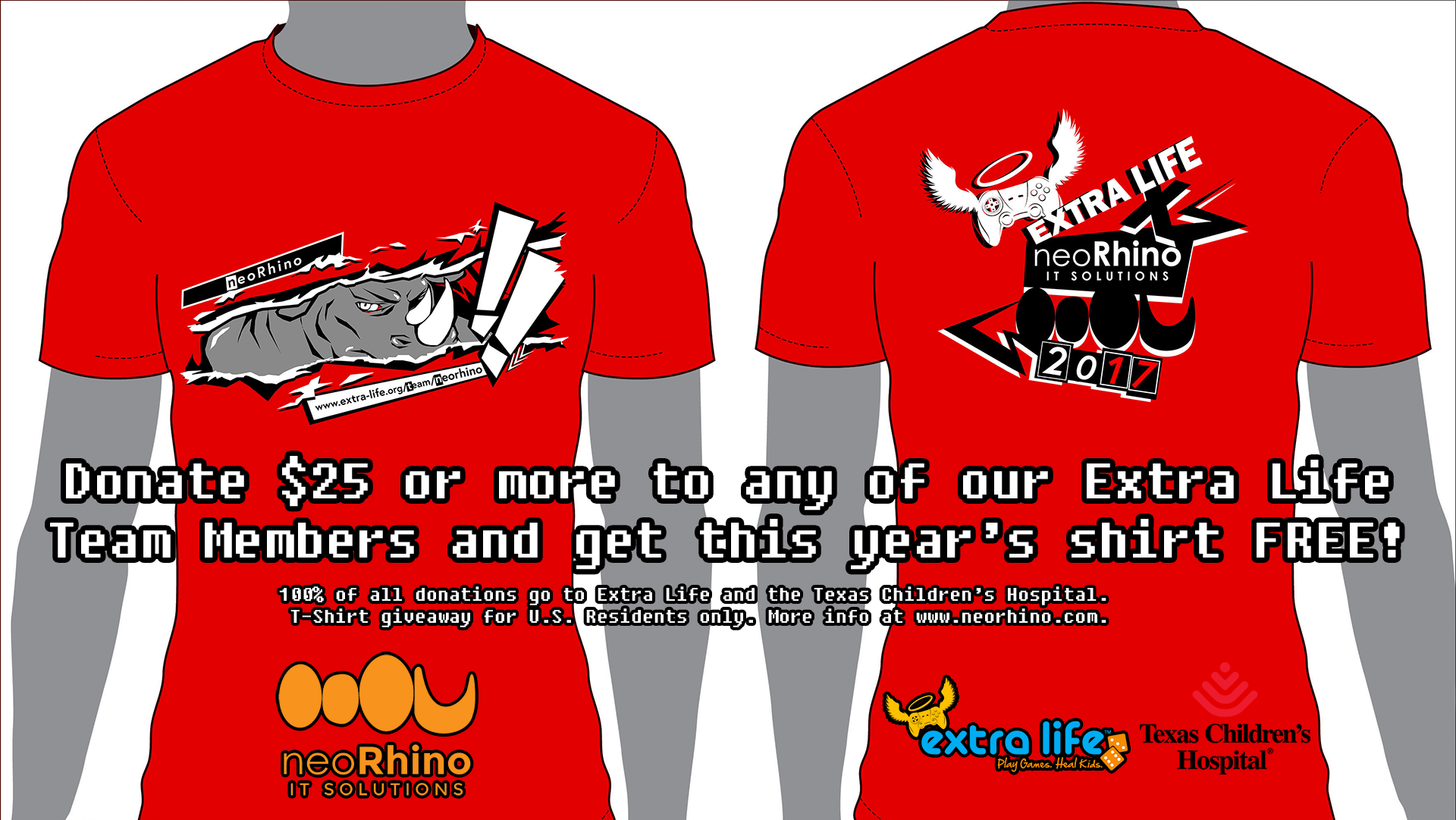 We're incredibly excited once again to contribute to and participate in the 2017 Extra Life 24-Hour charity gaming event, raising money for our Texas Children's Hospital.
Nearly all of us at neoRhino are gamers at heart, both video and tabletop. We also love to help notable causes such as the Children's Miracle Network, which is the foundation of Extra Life's vision: to help sick and injured kids through gaming!
If you would like to donate to their cause, visit www.extra-life.org/team/neorhino and donate to any one of our team members' goals. Donate $25 or above and you can receive a free T-Shirt! *
This year's Persona 5-themed shirt was designed by our in-house graphic designer, Lulu Le.
Want to watch us game on for the kids? We will be live streaming on our Twitch Channel on Extra Life Day, November 4th, 2017 from 10AM CST to 10AM CST, November 5th, 2017 to gather donations for the cause. You can join us on Twitch at www.twitch.tv/neorhinoitsolutions.
Every bit helps even if it's just a dollar. Thank you for helping the kids…  and GAME ON!
*100% of all proceeds will go to the Texas Children's Hospital via the Extra Life fund. Shirts can be mailed to United States residents only. If you donate and would like a T-shirt to be mailed to you, a neoRhino Extra Life Team member will contact you on how to obtain your shirt.