Have a technical project that's too large or intricate for your in-house IT team?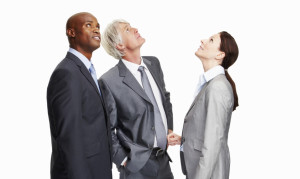 neoRhino IT Solutions has several technical consultants certified in a wide array of advanced systems and technologies who are on standby to handle your most ambitious technical goals. Like to have an objective 3rd party come in and do an audit of your current network to evaluate the performance of your IT Manager or IT Provider? Whether your project is disaster recovery or business continuity planning, advanced security installation or a secure remote access system – we manage your project from start to finish, ensuring it gets done right the first time within the time and budget required.
How can this save you money?
Running your network infrastructure on antiquated hardware can prove to be quite expensive with a break-fix cycle that will have your IT guy spending countless hours rebooting the server and trying to fix items or countless billable hours by your IT provider.
Even the largest organizations don't staff for every project they might implement. There are times when you'll need a specific level of expertise to look at plans, offer advice, assist in the rollout of a project or become part of a project.
Today's economy demands that companies run lean. IT departments, however, never seem to see a slowdown in project volume – these can include hardware and software deployments, upgrades, and migrations as well as projects that enhance performance, improve productivity, facilitate access to information, or that align or realign technology with changing business processes.
Because your business relies so heavily on technology, it is critical that your technology is aligned with and supports your business goals and meets outside requirements – such as compliance and security-head on.
Features