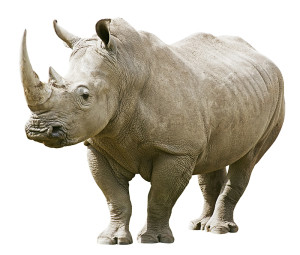 Who is neoRhino?
Headquartered in Houston, TX with a global reach, neoRhino IT Solutions was founded in 1998 by a team of IT consultants that are passionate about raising the bar on technology support and service for small-to-midsized businesses.
We are a managed IT service provider that was born from tradition, raised by technology, and majored in efficiency. neoRhino's core philosophies are built on people, passion, and innovation. Our exceptional portfolio of various IT solutions combined with a multitude of trusted technology partnerships, we want to be the Managed Service Provider (MSP) your business needs to succeed in today's digital age.
Your Success is Our Success.
neoRhino's vision is to deliver superior Houston IT support and to streamline your current processes through technology. Grounded in traditional values of customer care and industry best practices, our multi-disciplined team is constantly innovating smart, flexible, and value-driven IT solutions to our clients.
As your MSP, neoRhino becomes your ally in strengthening and protecting your office technology so you can focus on your daily business needs.
Here's brief look at some of neoRhino's friendly, knowledgeable and certified IT consultants here to assist your business.
Why Choose neoRhino as your Houston IT Support department?
IT Service Done Right.

neoRhino's Certified IT Consultants utilize over 60 years of IT service experience in various industries to optimize the technologies you currently use every day. We understand that your time and productivity is valuable, so our technicians schedule their duties around your company's IT needs, both remotely and on-site. We ensure that all client projects are planned with precision and executed correctly the first time so you can avoid being on a break/fix lifestyle.

Less Risk and Less Stress.

Trust in neoRhino as our agents live and breathe through industry best practices. Acting upon this creed saves our clients from costly inadequate implementations, whether it be through upfront hardware/software costs or a long-term service contract. Having access to neoRhino's enterprise-level resources empowers your business to maximize operations that otherwise may not be feasible.

Clear Communication.

When you hire neoRhino, we ensure that you know all about your IT situation that we know. When our agents perform an analysis on your office technology and network security, no stone is unturned and for any flaw we find, you are the first to know. With your input, our Houston Certified IT consultants and helpdesk agents will formulate a plan to keep your technology running as smooth and efficient as possible.

Enhance Your Company Focus.

As a business owner, you have more pressing matters that need your attention than your IT concerns. Having neoRhino as your Houston IT support allows you or the principles of your business to focus on core competencies and daily tasks. With us on board, your employees can focus on their daily duties and achieve maximum business productivity, rather than spending countless hours of trial and error in resolving a task outside their knowledge base.

Lower Operating Costs.

Hiring neoRhino to be your outsourced IT department can drive down or even eliminate additional costs that must be considered when hiring a new employee such as health insurance, salary, payroll taxes, and other associated instances. neoRhino works on your time and your budget so you don't have to worry about the costs and management of an internal "IT guy."
neoRhino IT Solutions strives to be the most dependable, reliable, and trustworthy Houston IT company in our hometown and beyond. To see how we go above and beyond for the success of our clients, visit our Client Case Studies page, view our Testimonials, or for more news about neoRhino and our community involvement, check out our News & Events Page.
At neoRhino, We Manage Your Technology So You Can Manage Your Business.