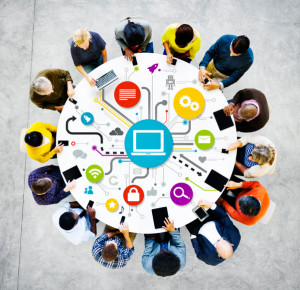 Background:
Leading provider of a range of virtual pipeline and natural gas fueling solutions for industrial, pipeline integrity, exploration and production (E&P) applications in North America was faced with the 2014 crash of the price of a barrel (bbls) of crude oil from well over $100.00/bbls to well below $50.00/bbls.
Challenge:
The Client had an internal full-time IT Director that managed the various Oil & Gas businesses that were under the holding company running several email domains on Office 365 with various IT vendors. Due to the global economic downturn in the Oil & Gas market, the Client was faced with cutting staff and operations. The Client lacked the skillset to wind down their IT Operations from a 250-person multi-entity organization to roughly 40 core users under one entity. The Client needed someone to help consolidate their IT Vendors and IT Infrastructure all the while trying to hit a deadline for the launch of the Client's new corporate identity.
Solution:
neoRhino devised a strategy to provide the Client with a solution to consolidate the IT infrastructure and IT vendors for the various entities under one corporate identity. We took a multi-pronged approach to this challenge and dedicated multiple resources to work concurrently to consolidate the various Client Domains, Telephony Vendors, and Software Providers. neoRhino spent two (2) weeks working daily coordinating with Client Contacts and various Client Vendors including Microsoft to consolidate client IT Infrastructure. The ability to consolidate everything so quickly exceeded the expectations of the client. During the Discovery and Implementation phase of the project, the Client was unable to provide much information on the network. This led them to believe that a lack of documentation will significantly delay project completion. It goes without saying that the Client was ecstatic with the expedited timeline and project deliverables that we provided.
Business Impact:
After completion of the project, this solution had a very positive impact on the company's bottom line. Management was ready to launch the Company under its new corporate identity including significantly reduced recurring monthly operational costs. These costs savings came out to about $10,000.00 per month or about $120,000.00 a year by consolidating and eliminating IT Services/Vendors. This allowed Management to run lean and refocus efforts on procuring more business to keep operations afloat during this lull in the Oil Market.
Results:
Months after the IT Infrastructure Consolidation project, the client has been able to re-launch the company under the new Corporate Identity and has had success with expanding the new business. This IT Infrastructure Consolidation project was so beneficial to this Client that they referred us to a few other companies that were owned by the same Holding Company that funded their business to assist with the consolidation of their Corporate IT Infrastructures.