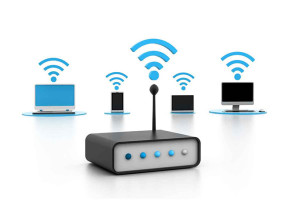 Background:
Energy-focused Proppant Manufacturer had grown out of the Research & Development Phase of their business and into the full-scale manufacturing production of their ceramic proppant used in fracking for the Oil & Gas industry. The company purchased a manufacturing facility in Van Buren, Arkansas where they were to manufacture their ceramic proppant for various O&G clients worldwide.
Challenge:
The client had a current IT provider that assisted in setting up the infrastructure of the manufacturing plant including the Wireless Access (Wi-Fi). The Client's current solution did not provide separation between the office data and production traffic nor did it provide a separation of networks for employees, vendors, and guests. This started to become a critical problem for the company as the operations at the manufacturing plant began to grow due to increased demand for their innovative product. The solution that the Client needed required the ability to scale up with ease as operations continued to expand due to increased production.
Solution:
neoRhino responded quickly with a strategy to provide the Client with a scalable and secure solution to ensure a seamless experience for their employees, vendors, and guests. We put in place a Wireless Access Point (WAP) solution that created mesh wireless coverage and allowed the creation of VLAN's in order to segregate data traffic between office & production environments. The WAP's also included the ability to segregate the network between users. neoRhino conducted a Site Survey, Designed and Implemented the solution in a period of 30 days. This exceeded the expectations of the client that needed it done as soon as possible and were on hold with their current IT Provider for six (6) months.
Business Impact:
The solution created a profound positive impact on the company's business after the solution was implemented. Employees can now walk around with their wireless handheld devices to do inventory and preparation for packaging when the product is ready to ship. Vendors have a fully interactive experience when they are on-site connecting with their laptops to the various PLC's and manufacturing equipment. Finally, the most important users of the wireless access are the Investors (Guests) that visited the Manufacturing Plant and their expectation to access to a Wi-Fi network to retain connectivity to phone and email services while walking throughout the 2-mile long facility.
Results:
Months after the Wireless Access Point implementation, the client has been able to better track their inventory and have put in place protocols to maximize efficiency for production and shipping. The WAP project had such lucrative results that the Client came back and hired neoRhino to take over IT Management for their entire organization of 250 people.