Navigating a business through today's tech-savvy environment is no easy task. When primary server hardware fails it can take days to get a replacement and even more time to reconfigure the operating systems, applications, settings, permissions, and all of the components that made your business run fluidly. Not to mention the threat of natural disasters, such as the recent slew of hurricanes, can take your business offline and leave your office in shambles. All of these instances can bring potential downtime, which creates the loss of business.
neoRhino's NOMAD Business Continuity Server will allow you to have a "spare tire" in case your primary systems fail, allowing your business to continue on while your primary systems are restored. While it is not intended to be a permanent server solution, in the case of an outage or disaster it will be there for the time that you need it.
NOMAD will constantly take snapshots of the configuration and settings of your primary server. When the time comes for it to be called into service, it is a 'spare tire' version of your primary systems, allowing you access to your critical processes and greatly minimizing downtime.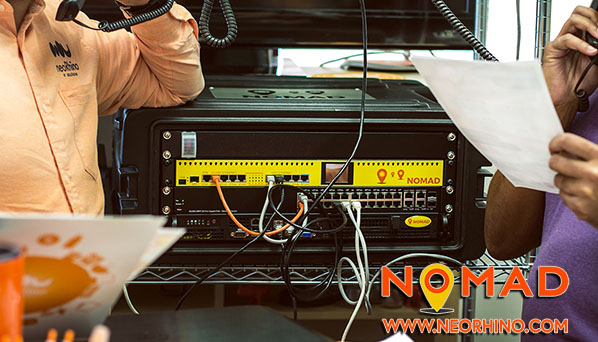 Just a few functions of the customizable Nomad Mobile Server:
Backup Business Continuity Server
Continuous snapshots of Primary Server Settings & Configuration
Secure File Storage
Backup VoIP Phone System
Access to daily applications such as Skype or AutoCAD
And More!
Whether your work is within:
Government facilities
Fire Departments
Police Stations
City Halls
Churches
Legal Services
Medical Clinics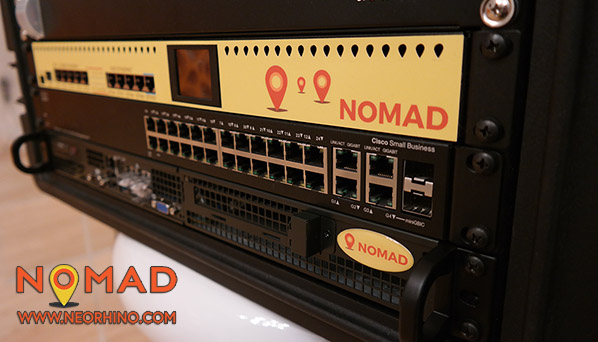 NOMAD helps keep everything together while your network is restored or if you need to be away from your office for longer than expected. Once your office network is functional, your work progress and critical information will be restored quickly and easily.
You can contact our knowledgeable and friendly IT account managers or calling us at (281) 779-4850 for more information about our NOMAD Business Continuity Server. Your crisis is our crisis and NOMAD can help keep your business afloat when disaster strikes.