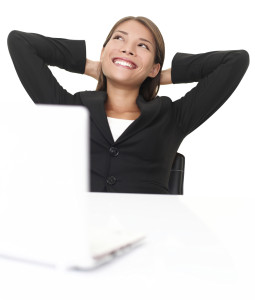 Today's business world is fueled by technology. Business is done faster and more efficiently through the use of email, specialty applications, hardware and robust networks.
Technology is the backbone of most businesses, but that dependency can translate into disaster when something goes wrong. Whether it's as simple as a hard drive failure or something as catastrophic as a wholesale power outage, any interruption to your technology infrastructure brings business to a grinding halt.
Although there is no way to plan for every possible issue, the need to minimize the risk of system and service unavailability for your business is paramount.
neoRhino's Disaster Recovery Plans include:
Risk Assessment:
Every employee uses different resources during the day, which is why each resource needs to be identified and their potential for failure ascertained. Only then can a successful recovery plan be put into place in case the worst happens.
Implementation of Preventive Controls:
Since preventing a disaster is a much better scenario than recovering from one, the implementation of preventive controls is the most important stage of the disaster recovery plan. Potential problems are corrected. Single points of failure are eliminated, or at the very least, monitored and strengthened.
Design and Implementation of the Business Continuity Infrastructure:
The design and implementation of the disaster recovery infrastructure utilizes our Business Impact Analysis in conjunction with industry best practices. We architect a technical and procedural solution to ensure your business keeps running in the event of a disaster.
Plan Testing and Maintenance:
Finding out your contingency plans were inadequate or minimal during a disaster is nearly as bad as not having a plan at all. We believe that testing and maintaining the contingency plan is vital to ensure that your business operates as smoothly as possible during and after an incident.
Please contact our knowledgeable and friendly IT consultants for more information on our Disaster Recovery Plans. Call us at 877-85-RHINO / 281-779-4850.