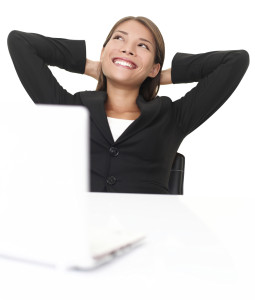 Whether it be as simple as a corrupt hard drive or a category four hurricane, a technology disaster can bring your office infrastructure to a halt. Every moment you spend recovering from an incident is more downtime for your business. neoRhino's Consultants and Helpdesk agents help prepare for situations both small & large to help your business rebound from a disaster quickly and efficiently.
While Business Continuity Planning prevents the potential consequences of a disaster before it occurs, Disaster Recovery Planning is designed to ensure your business continues daily operation after the crisis. This planning process goes beyond the technical facets of IT management and balancing the two is crucial for any business.
A complete system crash, a data breach, relocation during a natural disaster, or even a coworker accidentally deleting a crucial file - all of these and more need to be considered when preparing a Disaster Recovery plan.
Three actions neoRhino takes with a Disaster Recovery plan:
neoRhino's consultants will help you build a resilient strategy to bounce back when disaster hits. We design your Disaster Recovery plan to reduce your RTO (Recovery Time Objective), the amount of time at which normal business operation resumes.
Creating a network with day-to-day redundancy as an alternate fail-over solution is key to Disaster Recovery planning. Redundancy keeps the risk of loss low and your availability to your resources high.
If critical data is damaged or inaccessible during a crisis, Disaster Recovery aims to restore as much as possible in a minimal amount of time. Necessary applications and services are restored so your business can resume if there were any disruptions.
neoRhino's expert consultants and helpdesk technicians help you stay prepared in protecting your business operations from unexpected disasters, before and after. Going beyond the planning process, we also have mobile Disaster Recovery options such as our NOMAD Business Continuity Server and Off-Site Data Backup options.
Business Continuity and Disaster Recovery Planning is not a one-time process.
Please contact our knowledgeable and friendly IT consultants for more information on our Business Continuity Solutions. Call us at (281) 779-4850 or fill out the form above for a FREE Assessment.